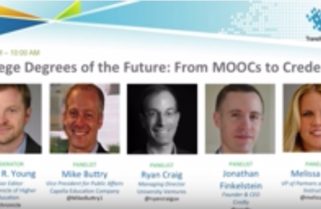 Video Description from Transforming EDU CES Microcredentials? Nanodegrees? Just-in-time learning? We'll take a peek at the state of MOOCs and how members of enormous learning communities are now completing a new ...
Micro-credentials, Nanodegrees & College Degrees of the Future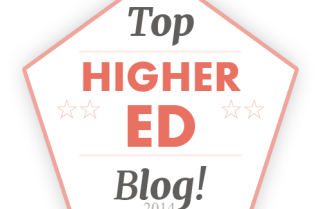 Nominate Higher Ed Blogs Last year we reviewed over 200 higher education blogs and created a top 25 list. This year we would like to accept nominations for top higher ed blogs of 2014. Are there blogs that you get ...
Higher Ed Blogs: Nominations are Open